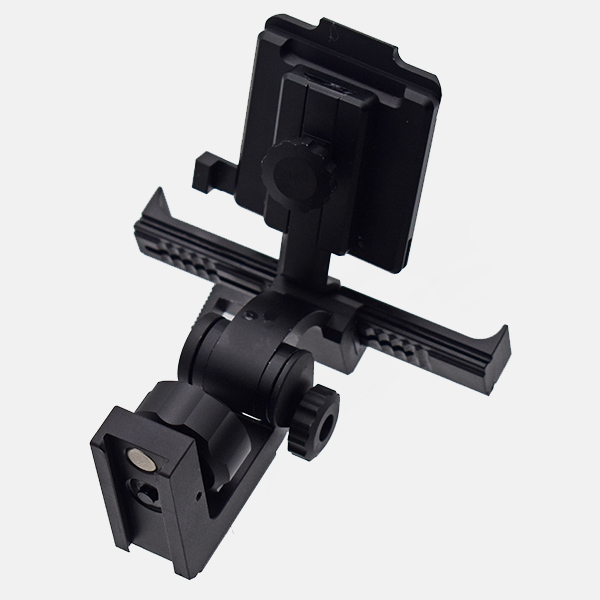 Helmet mount
Night vision mount
MODEL:
BODY COLOR:
SERVICE: OEM and ODM
CUSTOMIZE: LOGO and PACKING BOX
WARRANTY: 1 YEAR
FEATURES
1. Fully metal
2. Strong structure
3. Support auto shut off/turn on function
4. Easy to use
Product details
Product characteristics:
1.The product is novel in design, compact in structure, safe and reliable.
2. Strong and perfect function, adjustable from top to bottom/around/before and after, easy operation and strongadaptability.
3.Passive flip detection, without any electronic components, realizes flip detection, and improves the anti-interference intensity of the system.
4.The interface is universal and reasonable. lt is equipped with universal helmet buckle and universal productbuckle. lt can be connected to single product or binocular product.