European customers order 8×42 binoculars rangefinder 10 sets
2021/04/15
An customer purchased two LDRF001G 8X42 binoculars rangefinder 2000M samples from us, and sent one of them to his partner in another European country. Two of them are doing rangefinder retail business in their own country respectively. After testing the samples, they are very satisfied with the quality and decided to purchase another 20 trial orders, each of both order 10 sets.
The customer's requirements are as follows:
1. Provide logo customization;
2. A one-year warranty period is required to be added to the one-year warranty period for a total of two years;
Our response is as follows:
1. We can provide free LOGO customization;
2. One year warranty period can be added, and the price will increase by 10% on the original basis;
After the final negotiation on the price, we reached a consensus on cooperation. The customers provided us with a logo design.
Unfortunately, one customer was admitted to the hospital because of the COVID-19, which caused the cooperation to be postponed. another customer purchased 10 rangefinders from us.
During sample testing, our product has added a new night vision function. In a dark environment, the font on the screen will automatically be lighted to red. Adding this function also requires additional costs.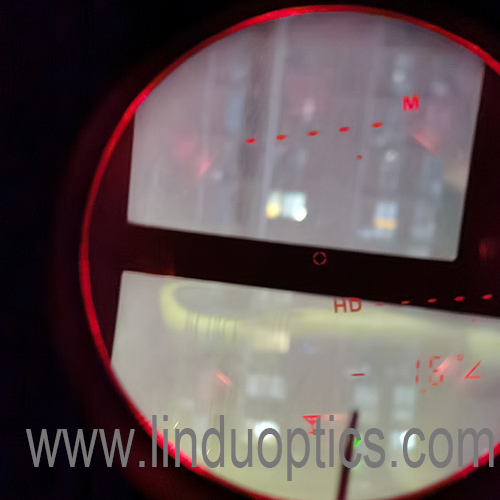 After obtaining the customer's consent, customer agree to add the new function, and proforma invoice sent to the customer, the production finished on time. Below are the pictures and video we took before shipment: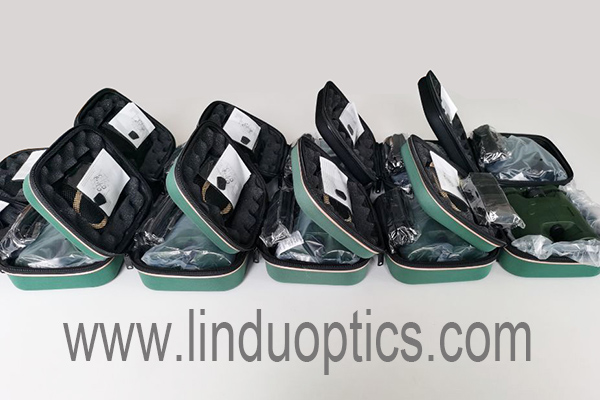 The customer is very satisfied with the product after receiving the goods. Although the order quantity is not large this time, this order has laid the foundation for our later cooperation. I believe we will have more cooperation in the future.
This binoculars rangefinder has no pinseeker with jolt function and weight is a little heavy, so do not treat it as golf rangefinder.
Please click below link to view more details about this rangefinder:
http://linduoptics.com/products/rangefinder/binoculars-rangefinder